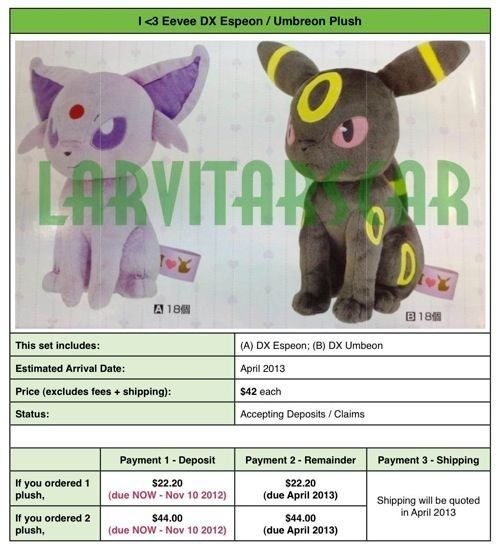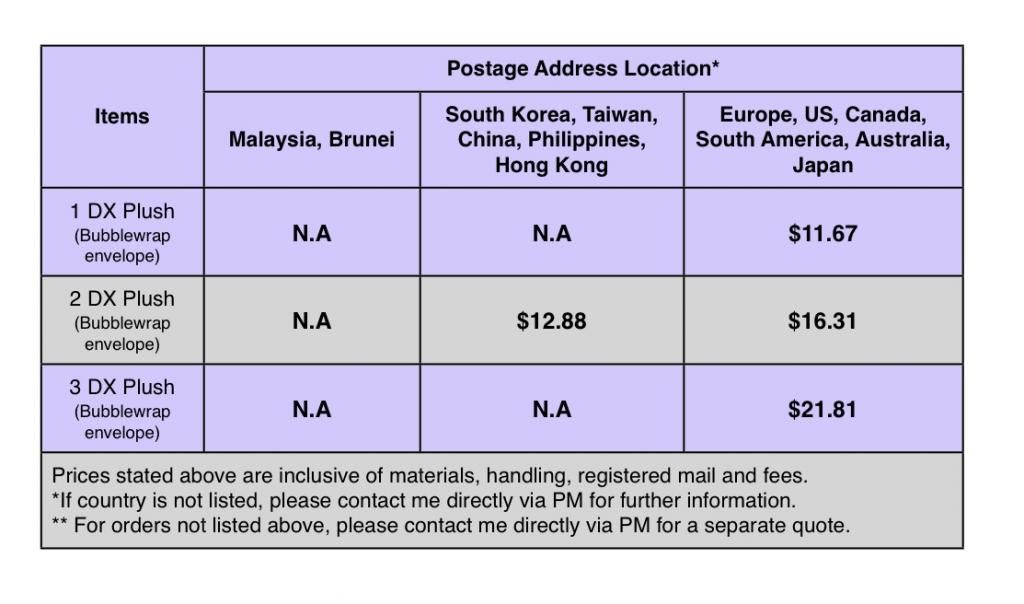 CONDITIONS & RULES:
1. This sale has no affiliation to Pkmncollectors in any way.
2. There will only be combined shipping for items released within the same month.
3. If I made a mistake on this page with regards to your order, let me know!
4. Payment would be to larvitarscar [at] gmail [dot] com, with the label 'DX UMBREON'/'DX 'ESPEON'/'DX UMBREON & ESPEON' (whichever applies)
Shipping [your username]'. (e.g. 'DX Umbreon & Espeon Shipping Larvitarscar'). The deadline is 30th Apr!
5. WE ARE CURRENTLY IN THE

SHIPPING PHASE.



1 Plush
1. acciolucius

2 Plush
1. chaos_21
2. silverhawk33
3. tsuiling
4. papaiyacoffee

3 Plush
1. littlezorua

NOTE: If your name is not on the list, your package was sent on 30th April, Tuesday!